I've been writing a lot code recently.
2013 was a very busy year for me in tech. Deepening my javascript experience with the projects AutoGeo, and Wattage Plotter, diving into ruby (what a lovely language), discovering and working through the Odin Project, finishing the Enterpreneurs' Playbook course, the algorithms classes, and the meetups, and last but not least, putting together this very site using Ruby on Rails.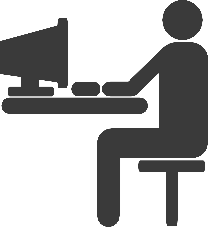 2014 will be more the year of focus. Personally and professionally.
January was a pleasant month, though we didn't get nearly enough rain! The site has already gone through a major feature upgrade with the addition of the authentication system and bootstrap.(2/14)
Anyway, welcome, take a look around, while you're here, read one of my articles.
I wont be blogging so much as just posting my notes, and they'll be updated.
Keep tuned... I have a lot planned for this site. - 1/14/2014
---